HERO-TECH oil chiller   2hp
HERO-TECH Oil chiller advantages
HERO-TECH oil chillers with featured advantages as following,
l  Low cost
l  Energy saving
l  Easy connection
l  Easy and convenient maintenance
HERO-TECH oil chiller features
l  1PH 220V 50HZ
l  Panasonic hermetic rotary compressor
l  Chilled water temperature range 5℃ to 35℃.
l  R22 or R407C charged,
l  Over sized evaporator andcondenser ensure the chiller unit running under 40C high ambient temperature.
l  Microcomputer controlsystem offering accurate temperature stability within ±1℃.
l  Low noise and big volumeair blower.
l  Pump: Standard equippedMinamoto Iron pump.
l  Multi-protection devicesensure the chiller unit running safely.
l  The innovative evaporator-in-tank configuration ensures a steady water temperature offered, asthe evaporator also cools the tank itself, reduces ambient heat gain, andincreases the efficiency.
l  HTI-A air-cooled industrial chiller adopted aluminum fin/copper tube type condenser, easy forcleaning and installation.
HERO-TECH oil chiller design options
l  1PH 220V/240V/110V 60HZ
l  Other brand compressor asrequested
l  temperature variation ±0.1℃ to ±0.5℃
l  R410A for option
l  Running above 40Chigh ambient temperature
l  TX valve
l  Plate heat exchanger
l  Stainless steel pump orhigh pressure pump
HERO-TECH oil chiller specification details
HTO-A SeriesAir Cooled Oil Chiller Technical Specifications
Model

HTO-2A

Design type

Packaged type oil chiller

Nominal Cooling Capacity

Kcal/h

4446

KW

5.17

Max Power Consumption

KW

2.42

Power Source

 

1PH~220V/50HZ

Oil temperature range

               20℃ to 45℃

Refrigerant

Type

 

R22

Control

 

Capillary

Compressor

Type

 

Hermetic Rotary

Power

KW

1.73

Condenser

Type

 

finned coil + low noise axil fan

Fan Motor

KW

0.14

Air Volume

m3/h

2000

Evaporator

Type

 

Tank with copper coil/Shell and tube

Chilled oil volume

m3/h

3.6

Pipe Connection

Inch

1/2

Oil pump

Power

KW

0.55

Head

m

32

Unit Protection Modules

Compressor inner, over current, high/low pressure, over temperature, flow rate, phase sequence/phase missing, low level coolant, anti freezing, exhaust overheat

Dimension

Length

mm

650

Width

mm

520

Height

mm

1015

Weight

KG

85
NOTE:The specifications based on the following design conditions:
l  Oilinlet/outlet temperature: 7℃/12℃
l  Cooling airinlet/outlet temperature: 30℃/38℃
Wereserve the right to modify the specifications without further notice.
 Why choose HERO-TECH OIL CHILLER?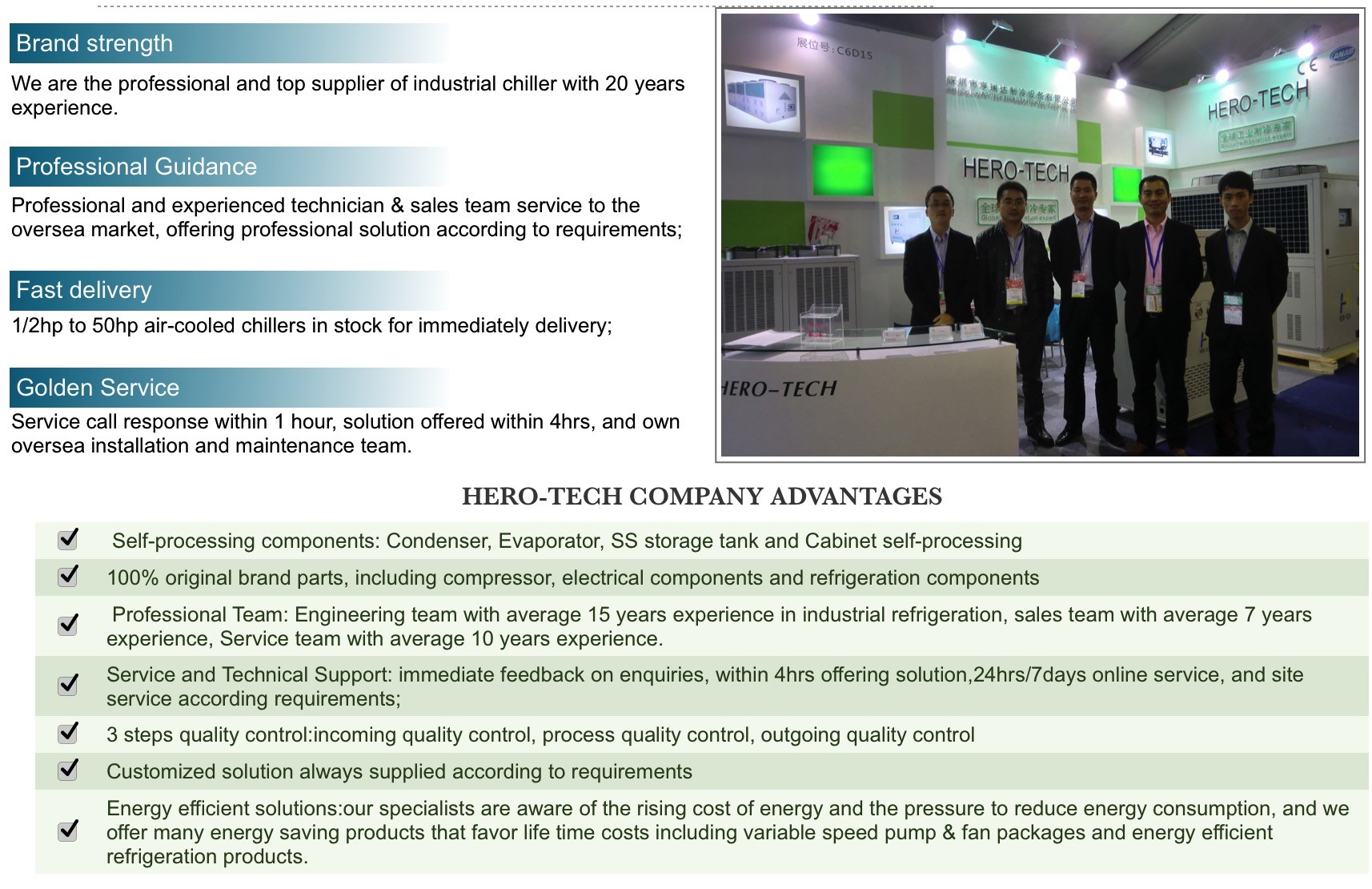 We have more than 700 customers from 39 countries;We got good reputation on our brand for both our service and products quality.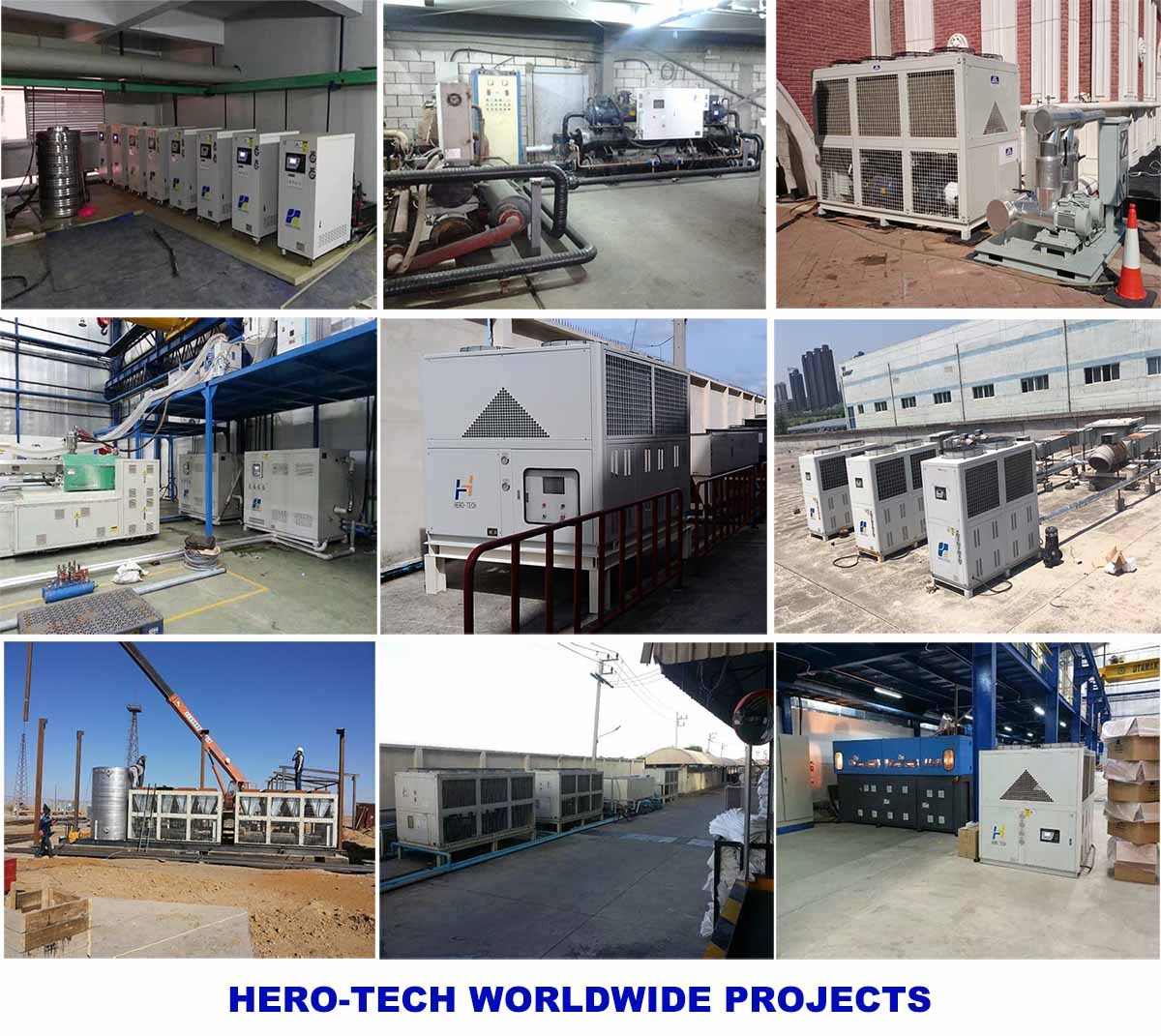 All our chillers are packed with plywood box for safety consideration.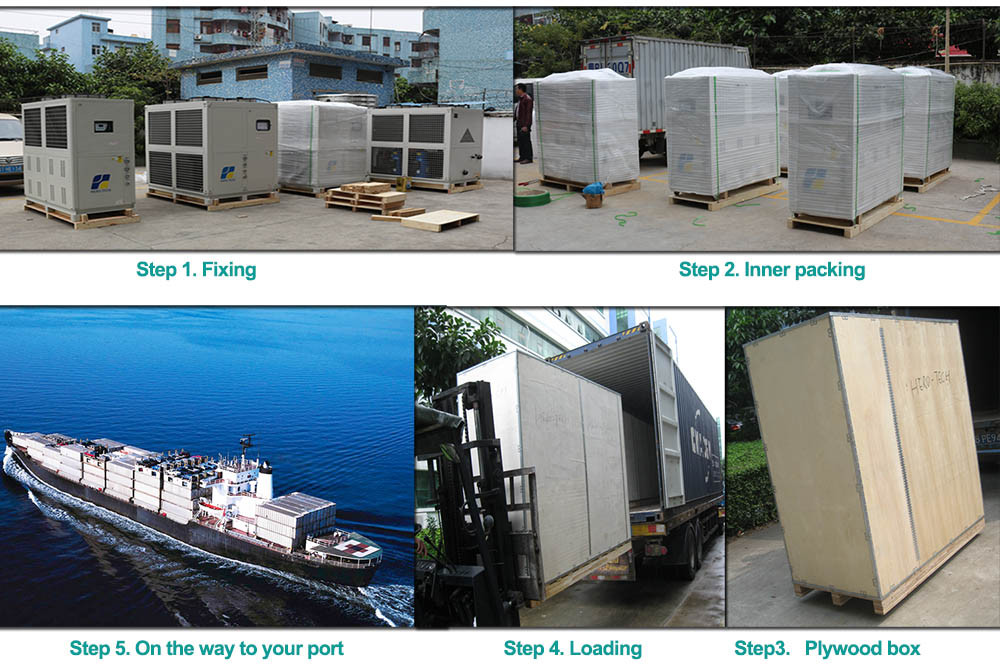 Pre-sale service

1.      Professionaland technical consultation and communication
2.      Equipmentselection and calculation
3.      Productapplication solutions recommendations
4.      Engineeringsolutions.
In- Sale service

1.      3Steps quality control: IQC, PQC, OQC
2.      Providestimely installation and operation guidance
3.      Chillercommissioning according to requirements
4.      100%on-time delivery
After-sale service

1.      12months guarantee for all products
2.      Withinwarranty, any problem caused by defects of chiller itself, service offered tillthe problem solved.
3.      Servicecall replied immediately, solution offered within 4hours, whatever daytime ornight.
4.      Ensuringreplaced parts or updated parts can be used for sold chillers,

We attend worldwide exhibitions, you can see us in your country especially on Plastic industries' exhibitions.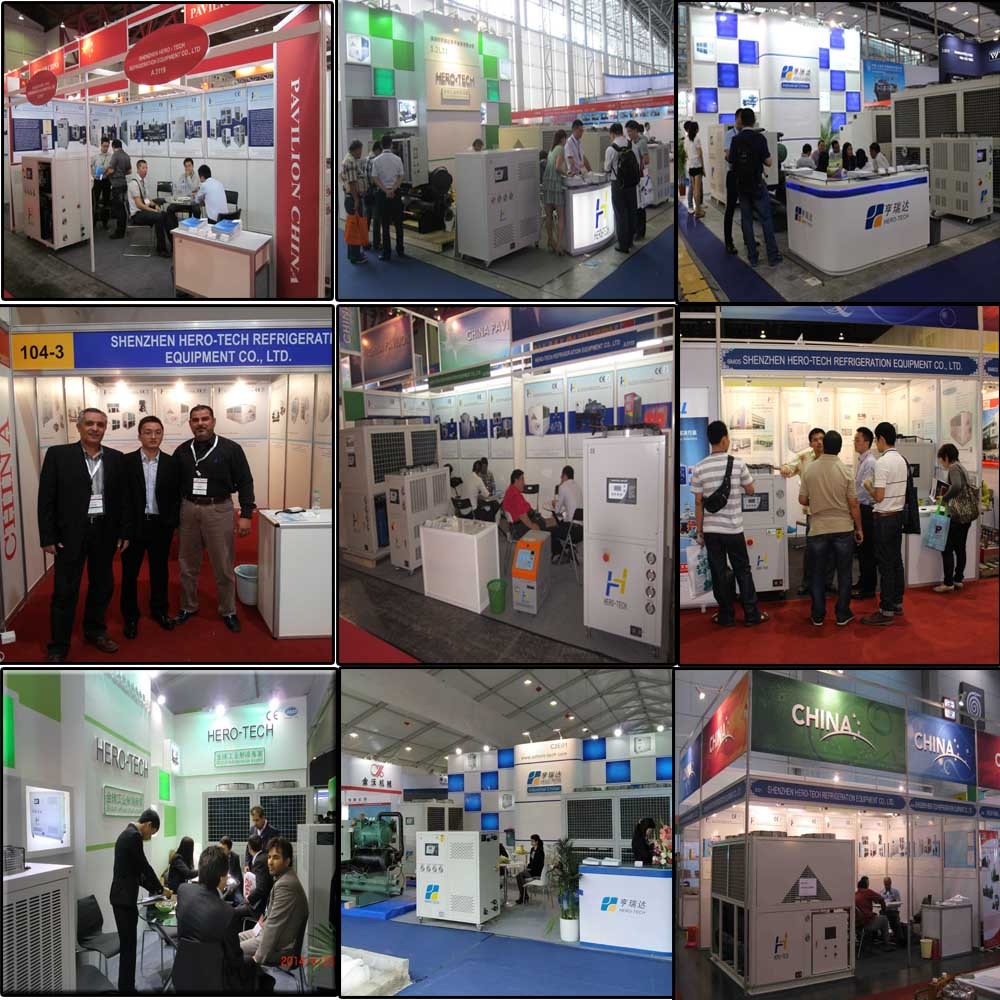 Shenzhen Hero-Tech Refrigeration Equipment Co., Ltd




Contact: Mrs Lydia Yang




Tel:+86 159 2005 6387




Direct line: +86 755 81737187




Skyp: lydia915




WeChat: lydiayang915




WhatsApp:+86159 2005 6387




QQ: 158735585




Email:lydia.yang@waterchiller-china.com